'Empathetic and effective'
  Read some of the other kind things my clients have said
CREATIVITY
Anne is a remarkable creativity coach who draws on a wealth of experience as a creative practitioner and a teacher to establish genuine connection and empathy with her clients. An incredible listener, Anne's compassionate and highly skilled approach meant that she helped me get to the heart of the matter from the very first session. Her coaching enabled me cultivate greater insight into my creative practice and a deeper sense of creative self-awareness. I loved the holistic and mindful approach to the coaching sessions, and have come away equipped with new tools, wisdom and confidence that will help me in my creative, personal and professional pursuits. A special talent, Anne has a gift for this work.
Gráinne Daly, Doctoral Candidate / Creative Practioner 
As a creative writer struggling with a crisis of confidence and dearth of ideas, I thought that if I read all the right books, I'd be able to fix everything for myself. When this didn't work, I approached Anne for coaching and will be forever glad that I did.
Anne's approach is holistic and well-informed, rooted in practicality but deeply engaged in the spiritual, psychological and ethereal side of creative work. She listens effectively, and delves into the murky and misty issues that artists face, but always brings the conversation back to a deliverable action or suggestion. She's warm, easy to talk to and empathetic.
I thought I knew it all, but I didn't know Anne.
Ellen Brickley, Higher Executive Officer at National Historic Properties, OPW
I came to Anne after a few months writing drought and, honestly, an even longer period of not prioritising my writing properly by letting life get in the way. After 6 sessions, I removed a lot of the internal blocks which were getting in the way of my creativity and created a plan to ensure it remains top of my list going forward. The process has really helped me solidify my identity as a writer and has my writing flowing easily again. Would definitely recommend working with Anne.
Fiona English, MAPPCP, Speaker, Coach, Thought Leader, Contemplating and Writing about Spirituality, Meaning, Authenticity and Life.
Working with Anne has been transformative. Her deep knowledge, empathy and ability to both listen and challenge helped me entirely reframe my relationship to writing, unlock barriers, and begin to find joy and flow again in my writing. I would highly recommend Anne to any writer no matter what stage of the creative process you are finding challenging.
Sarah Durcan, Associate Director at Science Gallery International
I thoroughly enjoyed a number of creative coaching sessions with Anne. Anne is an active listener who attunes closely to what you are saying and meets you wherever you are at during each session, offering her thoughtful support and wisdom, generously and wholeheartedly. I looked forward to every conversation with Anne, not only to benefit from her valuable insights and empathy but also to her lively sense of humour, which is a tonic, and I cannot recommend Anne highly enough. 
Dr Emily Cullen, University of Limerick, Poet in residence 
I couldn't be more grateful to Anne Tannam. With diligence and patience, she managed to make the unmanageable manageable. I had lost my way in writing my novel and I was overwhelmed and stuck. She listened to my various dilemmas and gave me both practical tools— ways of filing ideas and ordering the various chunks of writing—and weird, witchy, mind-expanding methods to get me creating.
There was so much joy in working with Anne. Not only is she a very talented writer and excellent creative coach, she's an all-round sound and funny person. I would recommend Anne to anyone working in the arts. Having Anne in my corner changed my writing for the better.
Estelle Birdy, Author at Lilliput Press
I have had the joy and pleasure of working with Anne over the last year. She has enabled me to tap into my creativity and guide me as I discovered even more about how to express myself with my inspirational poetry. Each session was so much fun, lifting my energy and provided lots of learning. If you want to connect with your creativity through writing don't hesitate to contact Anne. Her style is to hold a creative, safe space to explore. Thanks Anne from the bottom of my heart ..I will be back!! 
Ailbhe Harrington, Director of Ailbhe Harrington & Associates Limited
I began Anne's 6-week coaching programme when I was at a loss with my manuscript and where I wanted to go with it. Over the spread out six sessions, Anne nurtured and built up my confidence, while making sure she understood my overall goals and desires with my project. She asked all the right questions and lit a fire underneath me, as well as helping me build up a steady writing schedule.
Since then, I have written an essay a month, as well as currently writing my final draft for my book, in the style and format that I always wanted it to be. My only regret with Anne's coaching was that it couldn't last forever! I will always remember the wise words she spoke to me and will be coming back for her services in the near future.
Sarah Hamilton, Writer & Content Development Specialist 
After working with Anne Tannam over the course of our session has been hugely helpful to me as a writer. I had been searching for a clear view and the ability to visualise in which direction my writing would take me. Anne's ability to truly listen, and for me that is her gift, allowed for a partnership of understanding and trust.
Anne's skills in identifying areas where I struggled and the processes involved in each session allowed me to move forward with less confusion  and more confidence. I am now clearer on my writing journey, and less daunted.
I am very grateful for our time together and while it was often a challenge for to reveal parts of myself, Anne's empathy and kindness allowed for nourishing and enjoyable sessions each week. I knew Anne really cared and that I was heard. I would wholeheartedly recommend Anne's creative coaching to every writer.
Maeve McKenna, Writer
"After a difficult year so far, I decided I wanted to take my poetry writing to the next level and pursue my dream of women's health coaching. It's only been a few sessions and I am already seeing the results and feeling a lot clearer in my direction. Every time we meet, I have the sense that she just gets it!
She has helped me to come into a much better relationship with my creative process and identify the steps that are important for me to move forward.
I highly recommend Anne's coaching to anyone willing and ready to take their project to the next level. Her coaching isn't easy or comforting, it's exciting and challenging but she has been so respectful and encouraging, always meeting me where I'm at and how I am feeling that day."
Lisa De Jong, Poet & Women's Health Coach
"I was very lucky to have Anne Tannam as one of the first readers of the manuscript of my book Flower Press. Anne's attention to detail is second only to her generosity as an editor… She goes above and beyond the call of duty. She saw things in my poems that had totally escaped me. Both the individual poems and the collection as a whole benefited hugely from Anne's careful eye. Flower Press is a much stronger book because of her care and expertise."
Alice Kinsella, Author of Flower Press
"When I was embarking on the task of pulling together the draft of my poetry collection, In a Changing Light (Salmon Poetry), I was a bit unclear about what exactly I wanted the collection to represent and how best to bring it to fruition. I decided to seek advice from Anne Tannam.
Anne's ability to quickly get inside my work (and my head!) and provide insightful feedback and guidance was both amazing and rewarding. After a few frank but extremely constructive consultation sessions, I had a much better focus on the approach I needed to take.
I have no doubt but that Anne set me on the road to producing a much better focused and more cohesive manuscript than would otherwise have been the case and was a valuable contribution to smoothing the way to the publication of my collection."
Phil Lynch, Poet
As an emerging poet it can be difficult to know where to start so I am deeply grateful for Anne's guidance. The coaching sessions were always enjoyable and provided a clear path forward for me. I found Anne's coaching insightful and incisive and the process motivated me to establish a writing schedule that was manageable and productive.
Anne's feedback was focused and direct but always empowering. Most importantly, she helped me cross the bridge between a good idea and a good poem. I think for anyone starting to write, having a hand to guide you is essential and I can't think of a stronger, warmer hand than Anne's.  
Dr Christa de Brún, Lecturer in English Literature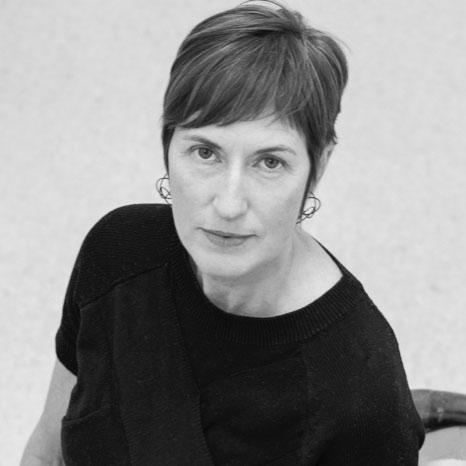 I am indebted to Anne for her help in reviewing the manuscript for Crabbing (21st Century Renaissance). Her method of critique, a palimpsest of wisdom, sensitivity and attention to detail, is just what this fragile poet needed. When to finish, what to leave out (e.g. a dream sequence!), how to reach the reader. I grew wings, let go and pressed the print button. Magic. 
Alison Hackett, Writer & Publisher
LIFE COACHING
TEAM COACHING
WORKSHOPS