'Empathetic and effective'
  Read some of the other kind things my clients have said
CREATIVITY
I came to Anne after a few months writing drought and, honestly, an even longer period of not prioritising my writing properly by letting life get in the way. After 6 sessions, I removed a lot of the internal blocks which were getting in the way of my creativity and created a plan to ensure it remains top of my list going forward. The process has really helped me solidify my identity as a writer and has my writing flowing easily again. Would definitely recommend working with Anne.
Fiona English, MAPPCP, Speaker, Coach, Thought Leader, Contemplating and Writing about Spirituality, Meaning, Authenticity and Life.
Working with Anne has been transformative. Her deep knowledge, empathy and ability to both listen and challenge helped me entirely reframe my relationship to writing, unlock barriers, and begin to find joy and flow again in my writing. I would highly recommend Anne to any writer no matter what stage of the creative process you are finding challenging.
Sarah Durcan, Associate Director at Science Gallery International
I couldn't be more grateful to Anne Tannam. With diligence and patience, she managed to make the unmanageable manageable. I had lost my way in writing my novel and I was overwhelmed and stuck. She listened to my various dilemmas and gave me both practical tools— ways of filing ideas and ordering the various chunks of writing—and weird, witchy, mind-expanding methods to get me creating.
There was so much joy in working with Anne. Not only is she a very talented writer and excellent creative coach, she's an all-round sound and funny person. I would recommend Anne to anyone working in the arts. Having Anne in my corner changed my writing for the better.
Estelle Birdy, Author at Lilliput Press
'I began Anne's 6-week coaching programme when I was at a loss with my manuscript and where I wanted to go with it. Over the spread out six sessions, Anne nurtured and built up my confidence, while making sure she understood my overall goals and desires with my project. She asked all the right questions and lit a fire underneath me, as well as helping me build up a steady writing schedule.
Since then, I have written an essay a month, as well as currently writing my final draft for my book, in the style and format that I always wanted it to be. My only regret with Anne's coaching was that it couldn't last forever! I will always remember the wise words she spoke to me and will be coming back for her services in the near future.
Sarah Hamilton, Writer & Content Development Specialist 
"After working with Anne Tannam over the course of our session has been hugely helpful to me as a writer. I had been searching for a clear view and the ability to visualise in which direction my writing would take me. Anne's ability to truly listen, and for me that is her gift, allowed for a partnership of understanding and trust.
Anne's skills in identifying areas where I struggled and the processes involved in each session allowed me to move forward with less confusion  and more confidence. I am now clearer on my writing journey, and less daunted.
I am very grateful for our time together and while it was often a challenge for to reveal parts of myself, Anne's empathy and kindness allowed for nourishing and enjoyable sessions each week. I knew Anne really caredand that I was heard. I would wholeheartedly recommend Anne's creative coaching to every writer.'
Maeve McKenna, Writer
"After a difficult year so far, I decided I wanted to take my poetry writing to the next level and pursue my dream of women's health coaching. It's only been a few sessions and I am already seeing the results and feeling a lot clearer in my direction. Every time we meet, I have the sense that she just gets it!
She has helped me to come into a much better relationship with my creative process and identify the steps that are important for me to move forward.
I highly recommend Anne's coaching to anyone willing and ready to take their project to the next level. Her coaching isn't easy or comforting, it's exciting and challenging but she has been so respectful and encouraging, always meeting me where I'm at and how I am feeling that day."
Lisa De Jong, Poet & Women's Health Coach
"I was very lucky to have Anne Tannam as one of the first readers of the manuscript of my book Flower Press. Anne's attention to detail is second only to her generosity as an editor… She goes above and beyond the call of duty. She saw things in my poems that had totally escaped me. Both the individual poems and the collection as a whole benefited hugely from Anne's careful eye. Flower Press is a much stronger book because of her care and expertise."
Alice Kinsella, Author of Flower Press
"When I was embarking on the task of pulling together the draft of my poetry collection, In a Changing Light (Salmon Poetry), I was a bit unclear about what exactly I wanted the collection to represent and how best to bring it to fruition. I decided to seek advice from Anne Tannam.
Anne's ability to quickly get inside my work (and my head!) and provide insightful feedback and guidance was both amazing and rewarding. After a few frank but extremely constructive consultation sessions, I had a much better focus on the approach I needed to take.
I have no doubt but that Anne set me on the road to producing a much better focused and more cohesive manuscript than would otherwise have been the case and was a valuable contribution to smoothing the way to the publication of my collection."
Phil Lynch, Poet
As an emerging poet it can be difficult to know where to start so I am deeply grateful for Anne's guidance. The coaching sessions were always enjoyable and provided a clear path forward for me. I found Anne's coaching insightful and incisive and the process motivated me to establish a writing schedule that was manageable and productive.
Anne's feedback was focused and direct but always empowering. Most importantly, she helped me cross the bridge between a good idea and a good poem. I think for anyone starting to write, having a hand to guide you is essential and I can't think of a stronger, warmer hand than Anne's.  
Dr Christa de Brún, Lecturer in English Literature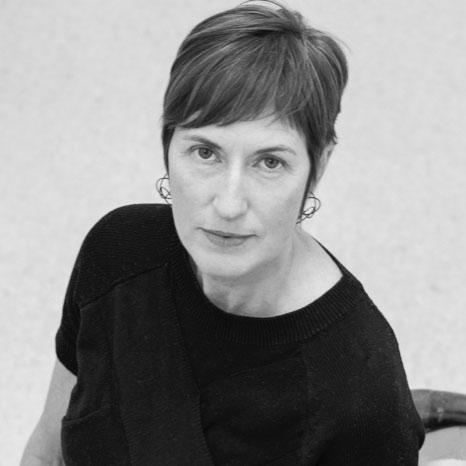 I am indebted to Anne for her help in reviewing the manuscript for Crabbing (21st Century Renaissance). Her method of critique, a palimpsest of wisdom, sensitivity and attention to detail, is just what this fragile poet needed. When to finish, what to leave out (e.g. a dream sequence!), how to reach the reader. I grew wings, let go and pressed the print button. Magic. 
Alison Hackett, Writer & Publisher
LIFE COACHING
"Anne's calm nature, empathy and ability to simplify the complex helped me to understand the variety of emotions and personal behaviours that were holding me back from achieving what I knew I wanted. What Anne has is an understanding that goes much deeper than data, common sense and even your own self-delusions. She cuts through all of that and gets to the core of the issue.
She's a worthy mentor, a facilitator of ideas and uses the simple details of day-to-day behaviour to transform your approach to whatever Big Hairy Goal you've landed on. If you're looking for change (whether it be personal or professional) Anne is the woman to help you tap into what it is you really want, and more importantly help you go about getting it."
Alvy Carragher, Writer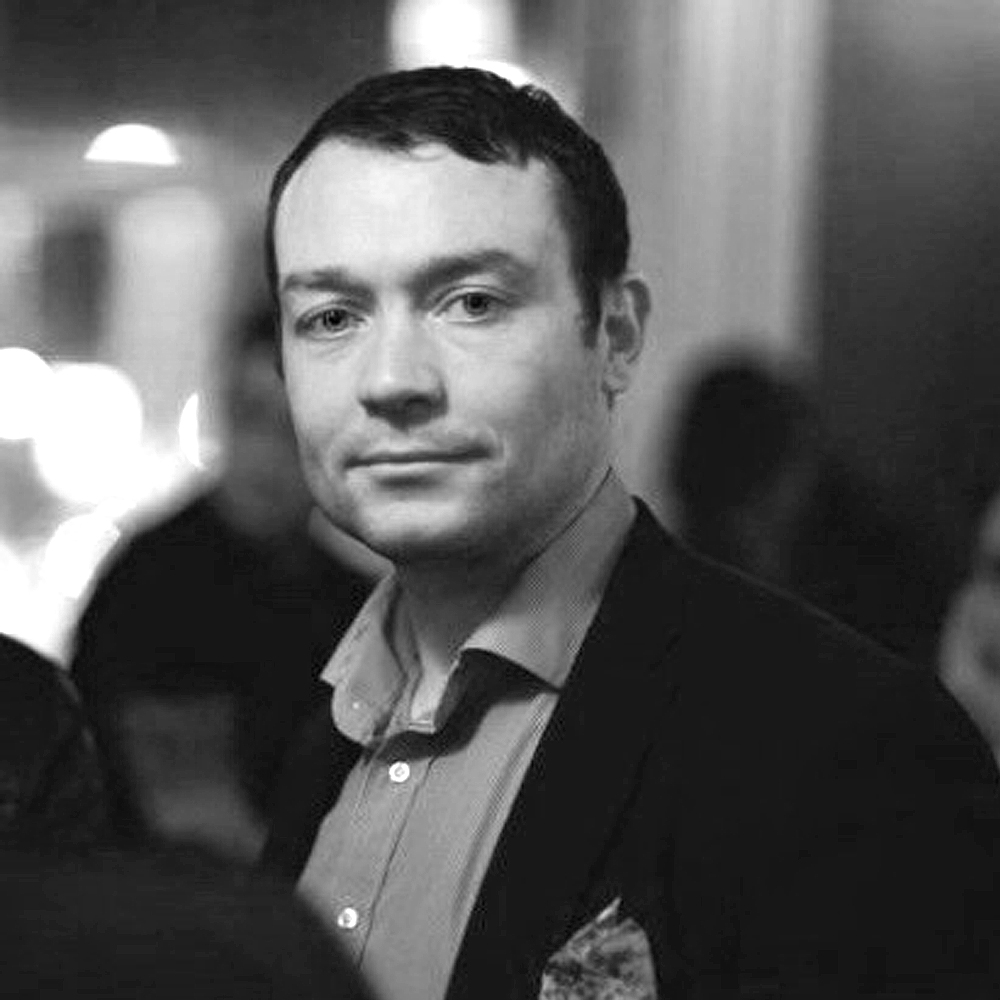 "Anne strikes the perfect balance between the highest levels of professionalism and a personalised, empathetic approach. Prior to scheduling our first session Anne organised a precursory meeting to ensure that my requirements were in keeping with her particular areas of expertise so that she could provide the best possible service.
Through Anne's holistic approach I found myself with a renewed focus on my professional direction and an awareness of career options which I had not previously considered. Less than six months after our first consultation I have found myself on a new and an extremely rewarding career path thanks to her coaching."
Daniel Ayiotis, Irish Military Archive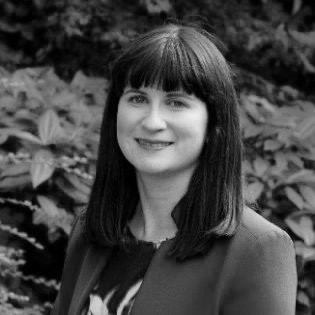 "Anne helped me to think about creativity and confidence in new ways. As a scientist I hadn't realised the important role of creativity in establishing goals and achieving them.
She gave me the confidence to go create new exciting things and to follow my interests with confidence and enthusiasm.
It was a pleasure to work with Anne. She is a bright, engaging, insightful, empathetic and fun coach."
Mairead Glennon, Geologist 
"Facing some key decisions around work and life, I was ready to look for solutions from a different perspective, and bring my own creative mindset to the table to work my way through them. My sessions with Anne were thought-provoking and gave me the space and focus to reconnect with what's really important to me. 
Being clear again about my values and what strengths I bring to the business provided me with the clarity and direction I was looking for. I would highly recommend Anne to help you find your clarity and direction." 
Sean Brosnan, Brosnan Consulting
"I first approached Anne when I was feeling stuck in a rut with my work. I was spending a lot of time on writing and teaching but I did not feel I was moving forward in my life.
The process of sitting with Anne and identifying my strengths and goals allowed me to acknowledge my achievements and begin to plan practically for the next stage.
Within a few months I found myself enrolled in a PhD programme, with two books due out over the next two years. I know that Anne's questioning led me to take control of my career and direct it positively."
Fiona Bolger, Poet & PhD Student
"I had four coaching sessions with Anne to address one particular area of my life which needed some focus. I liked her low-key style which is underpinned by a very organised approach. Anne is a 'rara avis': a non-judgemental person who is capable of deep listening, gentle understanding and the application of her range of intelligences to a situation. Her proven creativity is also a factor, as is her sense of humour… That part of my life has been considerably rebooted just two months after our first session, with the confidence gained to make further progress – hopefully!"
Dolores O'Connor, Teacher
"Anne is an excellent life coach and has guided me with astuteness, confidence and care through a process of life reflection and decision making. She provides a clear space where the felt complexities have the right to exist and can be deconstructed safely and without judgment. I've experienced a genuine release of pressures through the coaching sessions and acceptance of life's complexities, whilst discovering new pathways and solutions."
Maud Hendricks, Artist
"Anne is an excellent life coach, who provided thoughtful and creative advice while prioritizing my own self-reflection and process. She helped me think through a series of career and life decisions in a way that felt deeply personal and affirming. I am enormously thankful for her help!"
Katie Dwyer, Freelance Writer & Project Manager
"Over the course of several months, I came to Anne for coaching across a range of areas including career, creativity and health.The coaching process helped me to 'punch in the nose' old habits that were holding me back, and put in place new practices that led to a healthier and more productive lifestyle."
Brendan, Musician & Group Leader
"I had been struggling with low self-worth and accepting low-paying jobs, loveless (and disrespectful) relationships, and difficulty giving myself credit.
In our few sessions I have learned how to be more honest, nurturing and loving to myself, that I am more than enough, and how to pursue loving relationships. This is a process and I am loving the gentle and truthful way in which it is unfolding and I am growing. 
 I am cultivating a patience with myself that never could have been possible should I not have had the opportunity to work with Anne. We have built a solid foundation and now we can start getting our hands dirty and move forward while accepting (and releasing) the past narrative of who I am. I  believe the journey is just beginning and am so excited to see where it takes us."
Tori Z, Student
TEAM COACHING
"Anne's coaching really helped our team affirm the value of our work, and the care and thought that we put into delivering the best service we can for writers at the Irish Writers Centre. It was not only helpful to address the immediate topic at hand, but also as a moment to pause and reflect on the success of the IWC to date and pose some constructive open questions on other areas we can discuss and explore as a team.
Anne's considerate facilitation and warm professionalism contributed to the success of this coaching session. Anne displayed excellent prior knowledge of our work and this preparation absolutely helped put our group at ease. She provided a comfortable environment for open discussion, and offered great advice which was helpful and welcome. We look forward to working with Anne again soon."
Hilary Copeland, Acting Director at The Irish Writers Centre
"Speaking from personal experience, Anne is a brilliantly creative, versatile and effective coach, whether working with clients in areas of career or life goals. She has a wonderfully warm, empathetic and supportive style – both challenging when needed and helping you to lighten up on yourself!
I have also worked in partnership with Anne as a facilitator and group coach – she has a fantastic approach to working with groups – designing and facilitating programmes and materials to bring out the best in people and help them to achieve what they are aiming for.
I would be delighted to recommend Anne for any coaching or facilitation assignment, as her adaptability to any context and to achieving the desired outcome has been proven time and again."
Liz Barron, Owner of Realize Coaching
WORKSHOPS
"Whether in her role as facilitator, creative coach, or event organizer, Anne provides a warm, relaxed and supportive environment putting everyone at ease so they can confidently produce their best work. She has excellent interpersonal skills and easily creates a positive and energetic dynamic within a group.
Sensitive and responsive to difference, she brings a deep sense of community and inclusivity to all of her work.
Well prepared, punctual and organized, her workshops and events run without a hitch. Focused and goal driven, she ensures everyone achieves what they set out to accomplish, both as individuals and as a group. A natural and empathic storyteller, she has all the skills necessary to help others tell theirs."
Eithne Lannon, Acting Principal Northbay ETNS
"Thank you very much for running a course that was helpful, fascinating and thought-provoking. I greatly appreciated your instruction and assured facilitation throughout. I found the content instructive and interesting, while your questions challenged me to engage in meaningful reflection. You really knew when to challenge us with hard questions or provide supportive feedback.
I have emerged from the course with a much greater self-awareness about my writing and why I do it thanks to your perceptive questioning. Before the course, I wasn't certain what I hoped to gain from it, I just knew I wasn't making the most of my time with writing as I was in other areas. The course content and consequent reflection has really given me tools to better organise my writing time and pointed to areas where I need more motivation or support. I cannot overstate the self-awareness that has grown from the hard questions I might not otherwise have forced myself to answer." 
Gary Quinn, Writer and English Teacher
"I just wanted to say how much I enjoyed your 'Sustaining a Flourishing Writing Practice'. There's no course out there like it, and it hits all the spots one needs to get motivated if you're stuck (as I was).
I haven't written properly in years for loads of reasons, struggling to find the time and energy, but for the first time (ever) I feel confident I know the way to keep my writing practice going throughout any life circumstance. This is totally invaluable to me. Your guidance has helped immensely."
(Jennifer's image  is courtesy of John Minihan)
Jennifer Matthews, Writer and Administrator in Civil Service
Thank you, Anne for facilitating such a fantastic workshop, 
Finding Your Flow. It was incredibly inspiring. I couldn't 
recommend it more highly. 5 Star.
Katie Moynagh, Writer and Senior Sales Executive at Sage
"Anne Tannam was a writer-in-residence at the Chennai Mathematical Institute Chennai, India in October 2016. During the course of her residency, she conducted two day-long Creative Writing workshops for students and staff of the institute. As co-curator of the writing residency and as a participant in both the workshops, I can testify to Anne's skill and felicity not just as a poet and writer, but also a mentor to others who are just beginning to explore words and writing.
For many who came to the workshop, it was their first experience of creative writing (and of a Dublin accent!) but Anne quickly put them at their ease, choosing exercises and resources that were universally understood. Anne's relaxed and informal style of facilitation is countered by the careful preparation she put into each workshop."
K. Srilata, Poet & Professor of English IIT Madras, Co-curator of the Writing Residency, Chennai Mathematical Institute
"Anne was a speaker at an event I helped organise. She was a pleasure to deal with at all stages, before and during the event. Her understanding of the brief was excellent.
On the day of the event she was very gracious and delivered an engaging and original talk to a captivated audience. Anne mixed her own poetry with practical tips for finding and developing a creative voice. While she spoke about her own personal journey, she was very mindful of her audience. She preceded her talk by inviting the audience to tell her what they hoped to get from it. These expectations were then skilfully addressed throughout her talk.
The theme of our event was "Inspiring Dreams" and audience feedback confirms that they found Anne's talk inspirational. I would recommend Anne as a speaker for any event. Her insights on creativity, listening to our own voices and having the courage to enter the public arena were very motivational and I intend to apply them to my own creative and business life."
Meadhbh Hand, Copywriter & Content Creator
"Anne Tannam is a wonderful facilitator. I was lucky to attend Anne's one day course at The Irish Writers Centre: The Happy Writer, in the autumn, and found it validating and inspiring.
I have adopted many good habits from that day and still go back to my course notes. As a writer and acclaimed poet herself, she is the ideal life coach for writers."
Fiona O'Rourke, Writer & Author